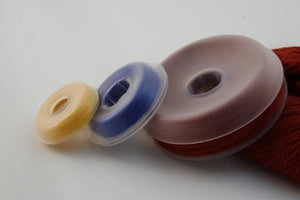 EZ-BOBS. Yarn bobbins in 3 sizes, from Bryson
Perfect Bobbins for color work knitting or crochet. Helps keep yarns from tangling. Wind the yarn around center and fold down top to secure yarn. Frosted plactic allows you to see the color yarn in bobbin.
Come in 3 sizes. Large, Medium and Small.